A business nowadays needs the aid of various software and tools to manage and operate properly. The tools actually used to save time and resources in the language of the business by giving instantaneous results from the analysis. There are a lot of tools for variety of businesses available, out of which the most popular and famous tool that ay business needs is Microsoft Office Excel.
It is not a myth but a stated fact that Excel is helping small, medium and large scale businesses to store, maintain and analyze data into fruitful information with its eminent set of qualities to execute functions and advanced excel formula. The software single handedly manages and covers various types of grounds for a business like accounting, budgeting, sales and many more.
Things you can do with Excel
Considered as one of the most important and useful software you can do the following things with the eminent features of Excel.
Prepare magnificent charts
As we all know that there are a lot of grids in an excel sheet. These sheets are not only limited to input numbers or data but can also be used to prepare charts of potential data by using advanced excel formula and functions. The rows and columns are filled with data which can be sorted, filtered and organized by the functions assigned. The information from the assigning and organizing gives birth to charts as a visual presentation for better understandability.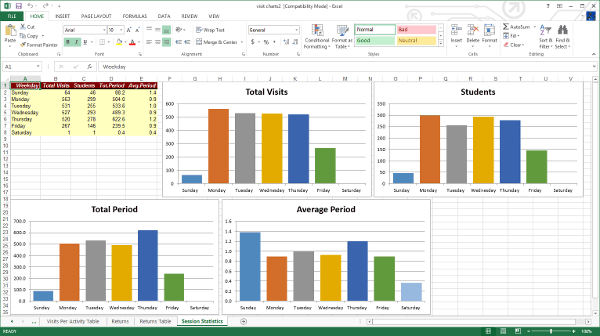 The set of numbers is not easy to understand and come up with a conclusion. The pie charts, clustered columns and graphs make it a whole lot easier to analyze and interpret information in little time. Excel is a versatile tool in making business reports and proper marketing material.
Visually aiding conditional formatting
The options of adding colors, shades, italics, bold, etc help to differentiate the rows and columns to find out data fast and saves a lot of time. The color difference makes a user to find out the respective column and row in the vast range of data pool. The formatting tab allows a user to input a coloring scheme at ease.